THERE was a time when all you needed to cure an illness was pick some herbs and leaves from your garden. You either boiled it into a tonic or ground it into a poultice to soothe the pain or cleanse a wound. Everything was all natural; nothing was made synthetically. In a way, this is the reason behind Herbanext Inc., a 100 percent Filipino-owned company based in Bago City, Negros Occidental, that produces nature-based products that promote and maintain health.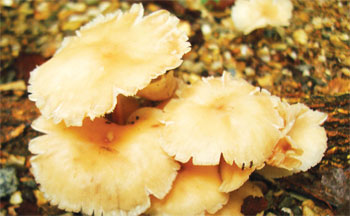 Herbanext president Philip Cruz says he hopes to raise the quality and efficacy of local food supplements, generate a new export industry that is environment-friendly and carbon-positive, and create a sustainable means of livelihood for marginalized communities in Negros through the organic farming of herbs.
The Philippines being home to 1,500 species of medicinal plants, of which 850 have been documented to being used traditionally and 120 have been validated scientifically for safety and efficiency, Cruz sees the business of health and food supplements to be the future for Filipino farmers and the local herbal industry.