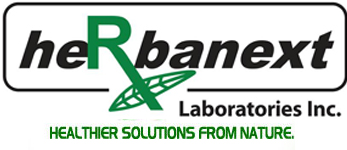 Philip Cruz, inventor and 2005 TOYM Awardee, researched on the healing properties of Ganoderma lucidum, a polypore mushroom celebrated by early Asian civilizations as the medicine for long life. His collaborative work with doctors, scientists, and research institutions gave birth to Herbanext Laboratories, Inc.
Herbanext Lab is a 100% Filipino-owned company based in Bacolod City, Negros Occidental, Philippines. Its principal business is the production of nature-based products that promote and maintain good health. Closely allied to this, Herbanext seeks to elevate the status of natural medicine and diet supplementation to a new level by combining knowledge derived from Filipino folk healing modalities and ancient Traditional Chinese medicine, with scientific research on phytotherapy.
Herbanext operates the first GMP-certified and Halal-certified processing plant for herbal supplements in Western Visayas, a region located in central Philippines. The lab is available for tolling services.
The company also runs an integrated organic farm where it processes its organic fertilizers and implements, and grows herbs and plants that are the raw materials for its products. The company can supply herbal extracts as raw material.
In 2007, Herbanext spun off its marketing functions by creating a new company, Daily Apple Distribution. Today, there are a total of 13 Daily Apple stores throughout the country, including Metro Manila, the nation's capital. Daily Apple stores carry the full line of Herbanext products.

Bacolod:
Store: #3, DC Bldg., Magsaysay Ave., Bacolod City 6100
Tel. No. +63 34 432.2234, Fax +63 34 433.0177
Cebu:
Kiosks: SM Reclamation, Ground Floor/SM Consolacion, Ground Floor
Davao:
Store: Ground Floor, Amina Way Business Park, Davao City
Tel. No. +63 82 231.0994
Kiosks: 2F, SM Lanang Premier/Ground Floor, SM Ecoland/Ground Floor, NCCC Ma-a
General Santos:
Kiosk: SM General Santos, Ground Floor
Manila:
Office: 2F, Amina Bldg., Tandang Sora corner Commonwealth Ave., Quezon City
Telefax: +63 2 931.6075

Store: Robinsons Galleria Ortigas, Basement Westlane Area, Mandaluyong City
Iloilo:
Store: 3F, Gaisano City, Iloilo
Kiosks: SM Iloilo, Basement near supermarket/Robinsons Iloilo, Ground Floor/Atrium, 2nd Floor

Visit us at www.dailyapplestore.com